about us
Founded in 2015
by Robert Johnston and Szilard Czako
Clayblock Ltd. is operating in the construction industry which is a strategically momentous sector for all global economies. In Ireland, on-site construction activity plays a vital role, focusing on the development of buildings and infrastructure. We are focusing on professional services and sales of the finished products.
Clayblock, founded in 2015 in Ireland by Robert Johnston and Szilard Czako, to improve and develop the construction industry by introducing high quality, sustainable and innovative products. Quality is the foundation stone of Clayblocks' success. We've worked hard to establish a reputation for quality products and attention to detail, and have been recognised as one of the world's leading construction manufacturer's exclusive Partners, who have a number of high profile construction industry awards. The quality of our work, knowledge and training significantly helps to achieve better buildings and thereafter homes to Our customers in Ireland. Together with our suppliers and customers, we are developing sustainable solutions for the construction industry now and into the future. We are committed to maintaining, developing, controlling and improving our quality systems to exceed the quality standards demanded by our customers and regulatory authorities. Our company culture ensures that we will meet and exceed these expectations with continued high quality performance and more and more satisfied customers. Innovation at Clayblock is focused on the factors that are critical to our customers. We develop complete projects, programs, plans and transparent solutions to customers' issues, in the construction sector all across Ireland.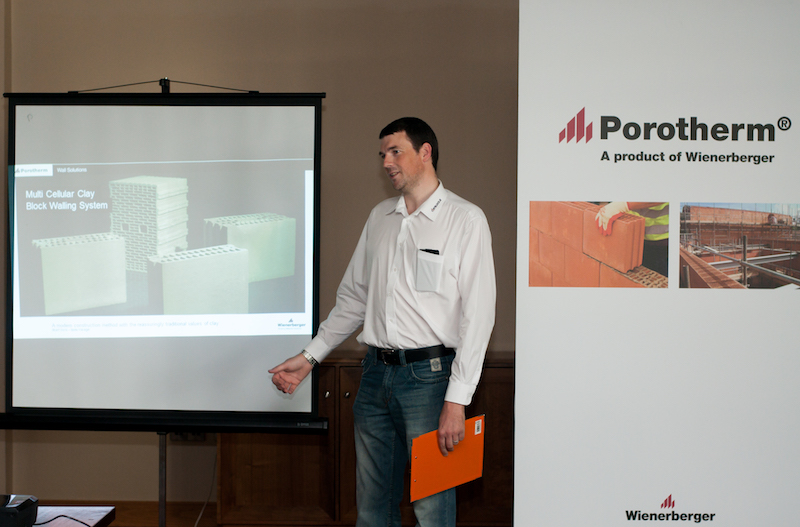 our leadership team
Extensive Experience in the
Construction Industry
Clayblock has assembled a leadership team with extensive construction industry experience. This team is led by the Company's Executive Directors: Our Technical Director is responsible for the strategic and operational development of the business. Robert has more than 20 years' experience in architectural design, business management and innovative energy technologies. He has gained a broad wealth of knowledge of the relevant Irish and European Construction Industry Regulations and has directed this knowledge into the heart of the Company's technical focus. Our Sales and Financial Director, Szilard Czako is responsible for company finance, customer focus, after sales services, quality of performance and IT development. Szilard has more than 15 years' experience in the construction industry in Europe including Switzerland and Germany. We believe Our success in the construction industry is based on our collective knowledge, professionalism, experience and expertise.
our partners
Authorised Distributor
for the Porotherm Brand
The products are produced by Wienerberger, who is a leading international supplier of building materials and infrastructure solutions. Wienerberger is the largest manufacturer of clay products in the world and as such is an industry leader and an innovative force in the construction sector. We supply these clay products and associated services to both wholesale and retail customers. Moreover, we are offering a modern method of construction with the natural values of clay to provide a wide range and choice of high quality materials contributing to a sustainable living environment for Irish society. We are offering services from design & planning through to the completed building with the "Supply and Fit" option. Our product portfolio consists of various Porotherm clay blocks and components. The popular Porotherm brand represents a precision engineered structural wall system which is extensively used across mainland Europe. The Porotherm products are eco-friendly and contribute to a lower U-Values, high thermal mass benefits, and they easily adapt to the Irish weather conditions and humidity fluxes. Innovation of the Porotherm products have allowed for a simple and effective construction method resulting in faster, safer, cleaner and cost effective solutions for both the builder and the customer using one of the most natural and substainable resources on Our Planet.
"…Traditional values with modern comfort…"